Outfit Bundle
Get your kid's capsule wardrobe started by kitting them out with a full KIT Clothing outfit - take your pick from the full range of colours and sizes. Create a bundle with one t-shirt, one sweatshirt and one pair of joggers to save up to £10. Please note that bundles are excluded from other offers.
Short Sleeve T-Shirt Bundle
Don't need a full outfit? No problem - you can still make a KIT bundle saving of more than 10% when you buy two short sleeve t-shirts for £25. Swipe to see the colours you can choose from.
Add To Your Wishlist
Organic Cotton Short Sleeve T-Shirt For Kids
---
---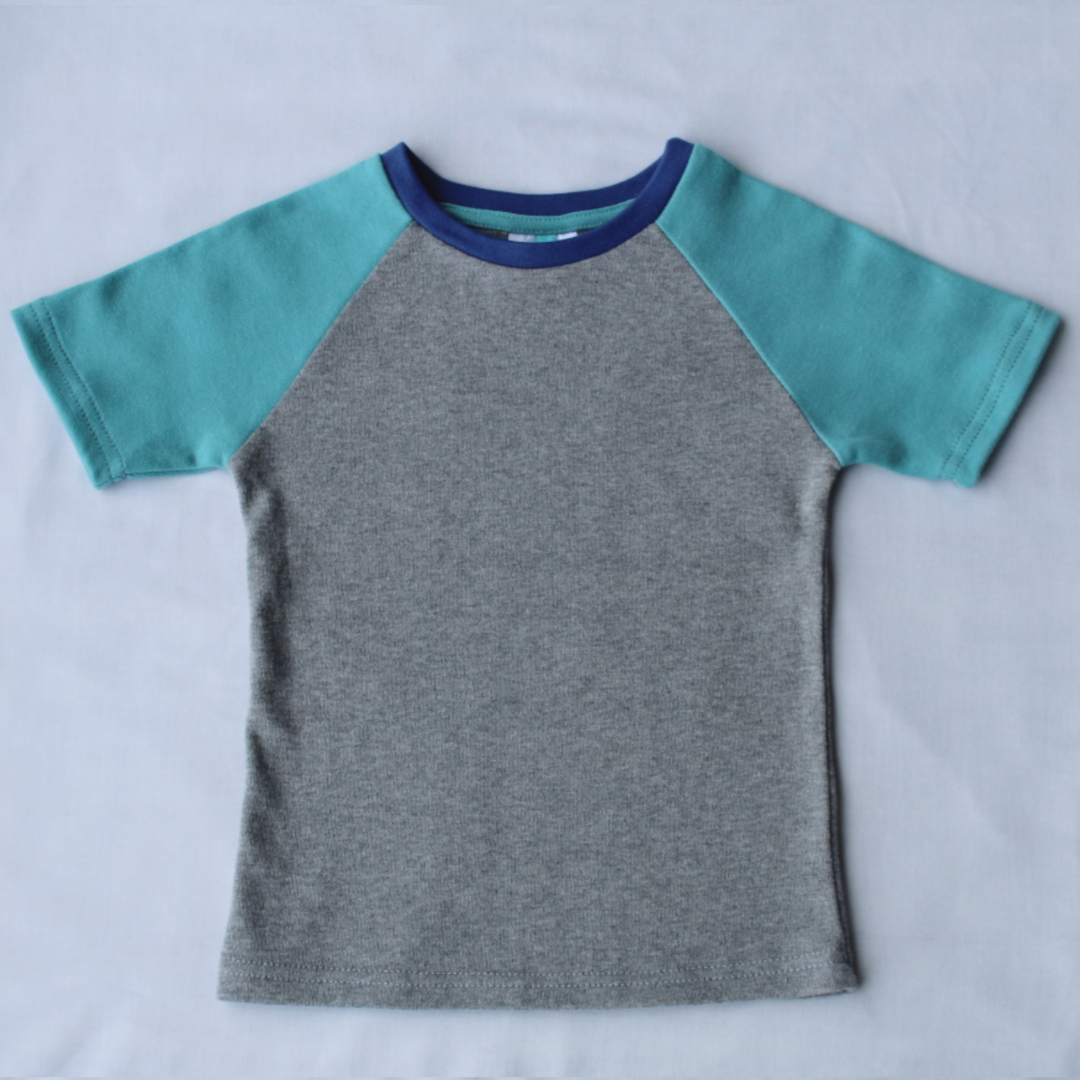 Organic Cotton Short Sleeve T-Shirt For Kids
Features & Benefits

Super soft organic cotton t-shirts are a must have for your kids wardrobe.

The KIT Clothing unisex short sleeve t-shirts come in a range of colours so that they can easily mix and match with the rest of your little one's outfits, making them a great every day essential.

Made from 100% organic cotton, they're soft, strong and kind to children's sensitive skin.

Co-ordinates with the rest of our range so why not buy as part of an outfit bundle and make a saving on your order.

Please note that this style is made to order and will take 7 days to be dispatched.

Specification

Ethically made in the UK
Certified 100% organic cotton
Stretchy interlock fabric
Raglan sleeve for extra comfort
Naturally breathable, ideal for layering
Colours sold separately

Product Care & Sizing

Sizing & Fabric Care:

Organic cotton does not go through the same chemical processes as regular cotton. This is great because it means no toxic chemicals are used, making the fabric kinder to the planet and your child's sensitive skin. But, it does mean that products might shrink a little during their first wash. 

Don't worry though, me and my pattern cutter have got you covered - we've added a 5% allowance to the size of the t-shirts to make up for the shrinkage. They might seem oversized at first but after that first wash, they'll be just right.

If you're not sure which size to order, size up - that way, they'll last even longer. If you'd like help deciding which size to buy please get in touch here.