Tips for creating a kids capsule wardrobe
Mornings with kids are hectic and we all have those days where we can't seem to find outfits which go together, despite our kids having a mountain of clothes.
Having fewer clothes to choose from can make it easier to get your kids dressed. Repeating outfits cuts down on the decisions you have to make which saves your time and energy for more important things.
These are my top-tips for creating a capsule wardrobe for your kids.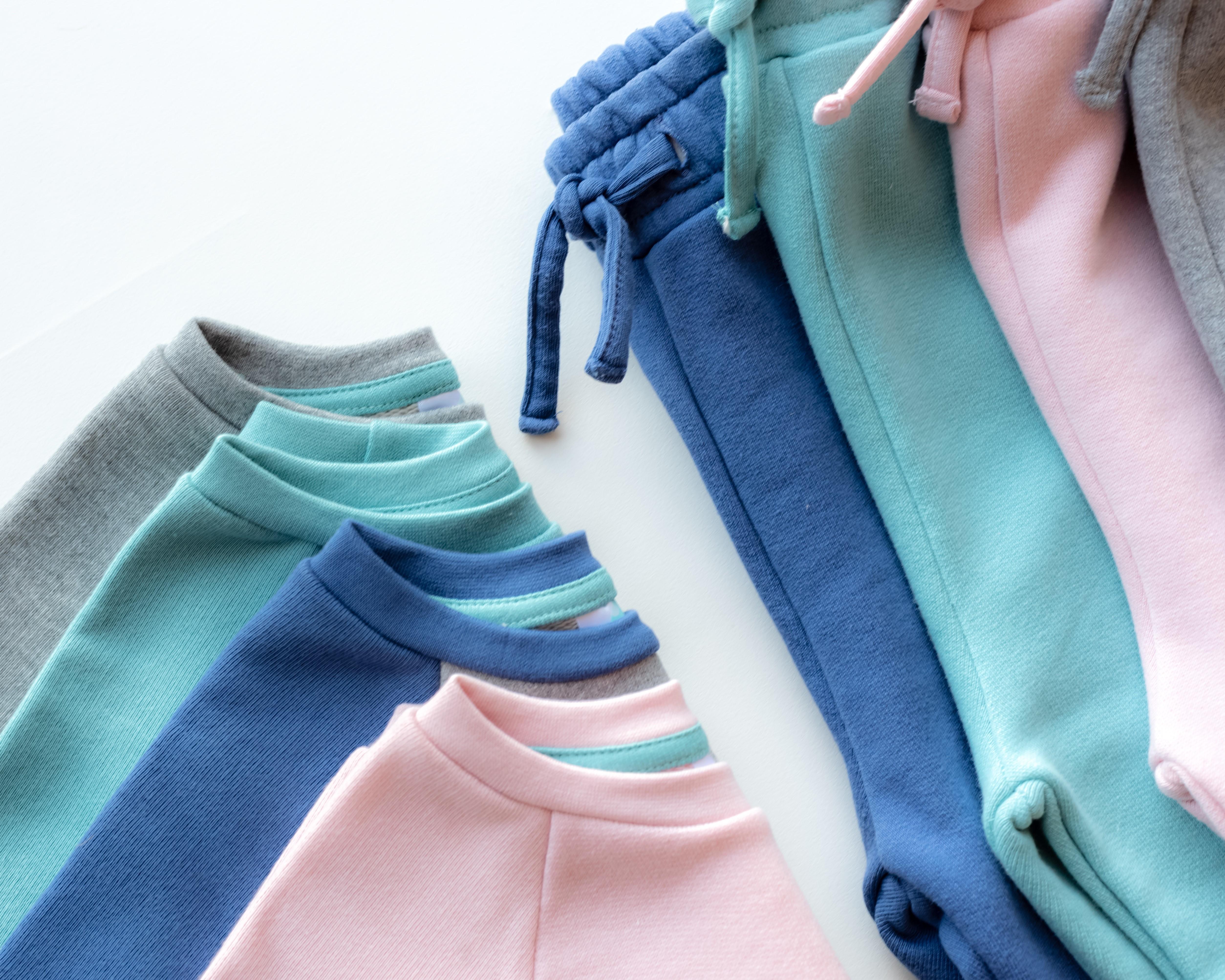 Pick a colour scheme
Kids don't need fast fashion, they won't care if you're following the latest trends with their outfits. In fact, up to a certain age, they won't have any opinions about what you're dressing them in so do yourself a favour and choose a colour palette for them. It makes it so much easier to put outfits together in a hurry but it doesn't have to mean dull or only wearing neutrals. If you love rainbow brights make that your colour scheme. Whatever colour you choose keep it in mind when you buy something new and ask other people to do the same.
Get the basics covered
Think about what you dress your kids in the most and stock-up on those items. Avoid buying extra items outside of this unless they have somewhere specific to wear it. Our go-to items are comfy and practical; sweatshirts, t-shirts, zip-through hoodies, joggers and leggings. They're not restrictive and can all be layered up or down depending on the weather.
Avoid buying sets
How often have you bought an outfit set for your kids and found that one of the items doesn't fit? The top will be the right size but the leggings are too big, and by the time they've grown into them, they've out-grown the top. Instead, buy separates. That way you only buy what you need, in a size that fits and nothing gets left unworn.
Ask people not to buy clothes as gifts
This might seem ungrateful but often, when people buy clothes for children, they buy what they like, rather than what the parents or the child might like or need. This can leave you with a drawer full of clothes that never get worn because they don't go with anything else. Or, you end up going out to buy more clothes to match the gift. It can feel wasteful as you end up with more clothes than necessary and it takes up time that you probably don't have. If people want to buy clothes for your child, be specific about what you need or ask for a gift voucher. Even better, direct them to Choose Love and ask them to buy an outfit for a child that really needs it.
The KIT Clothing range is a great place to start your kids capsule wardrobe. You can kit out your kids with long-lasting, planet-friendly outfits which have been ethically made in the UK from certified organic cotton. Shop the range here.
I'll even help you cut down on clutter. When you shop with KIT Clothing you can take advantage of my pre-loved scheme. Once your kids have out-grown their KIT Clothing outfits, don't let them take up space in your home or have them rattling around in your boot until you can make it to the charity shop, just send them back to me and get 15% off your next order.
Hassle free, planet-friendly, long-lasting.